Changing the stem on your Campo
This page is intended to guide you through the process of changing the stem on your Campo. Should you need a replacement stem feel free to contact us below.
This is your replacement stem. Note:The stem comes in two halves. This is the lower assembly. The upper half will not need to be replaced.
Before we begin it is recommended that you use a bike stand or another way to secure your bike upright.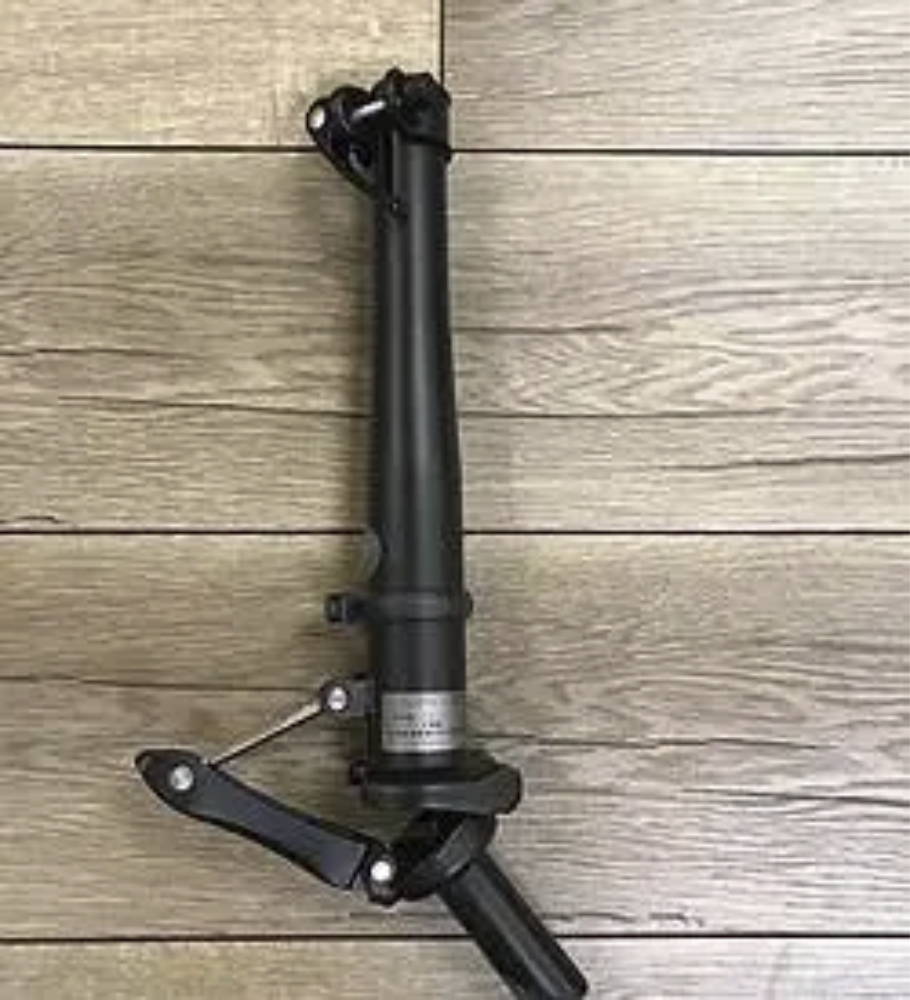 1. First thing you will need to do is open the stem quick release and fully slide out the upper stem assembly. Set this aside.
Note: there is no need to disconnect any cables.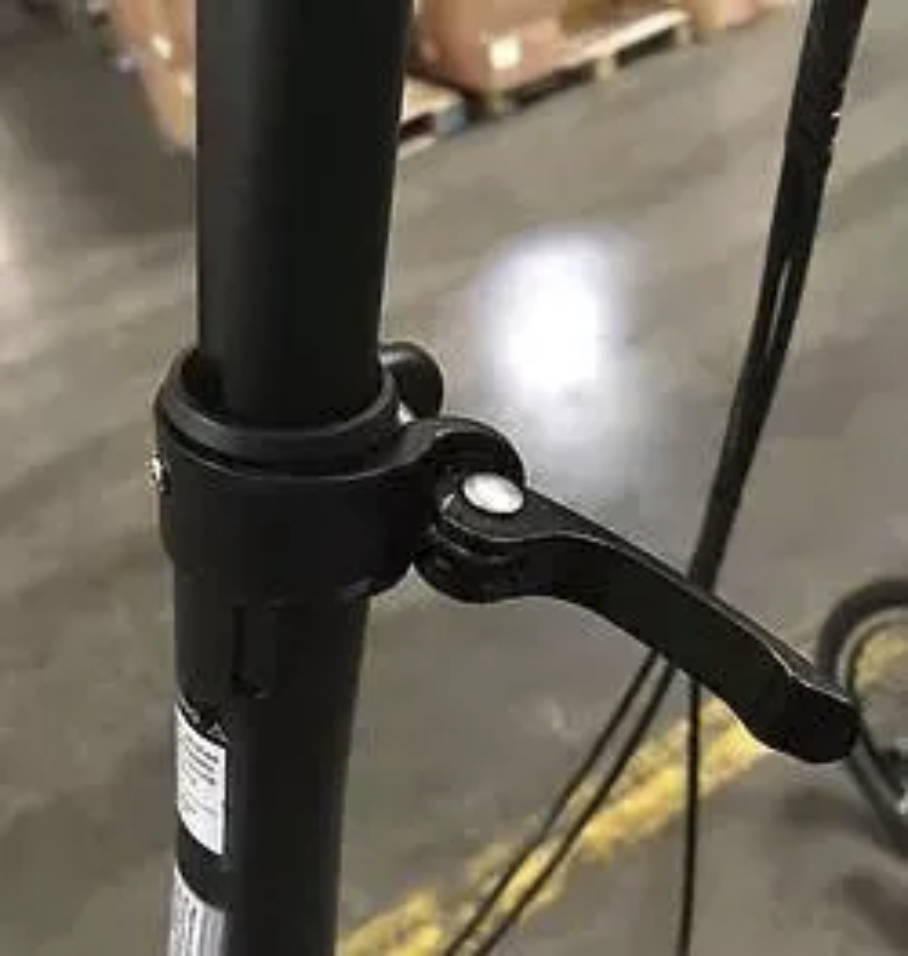 2. Unlock and partially fold your stem. Fold the stem about 50% so that the stem is parallel to the ground. This will allow you to access the bolt located in the center of the stem.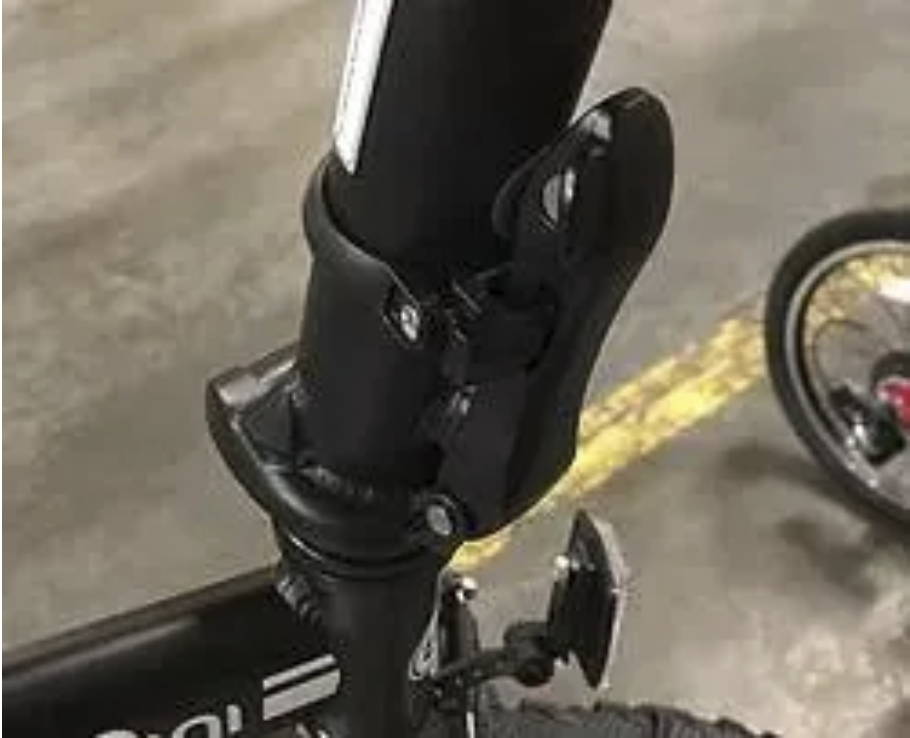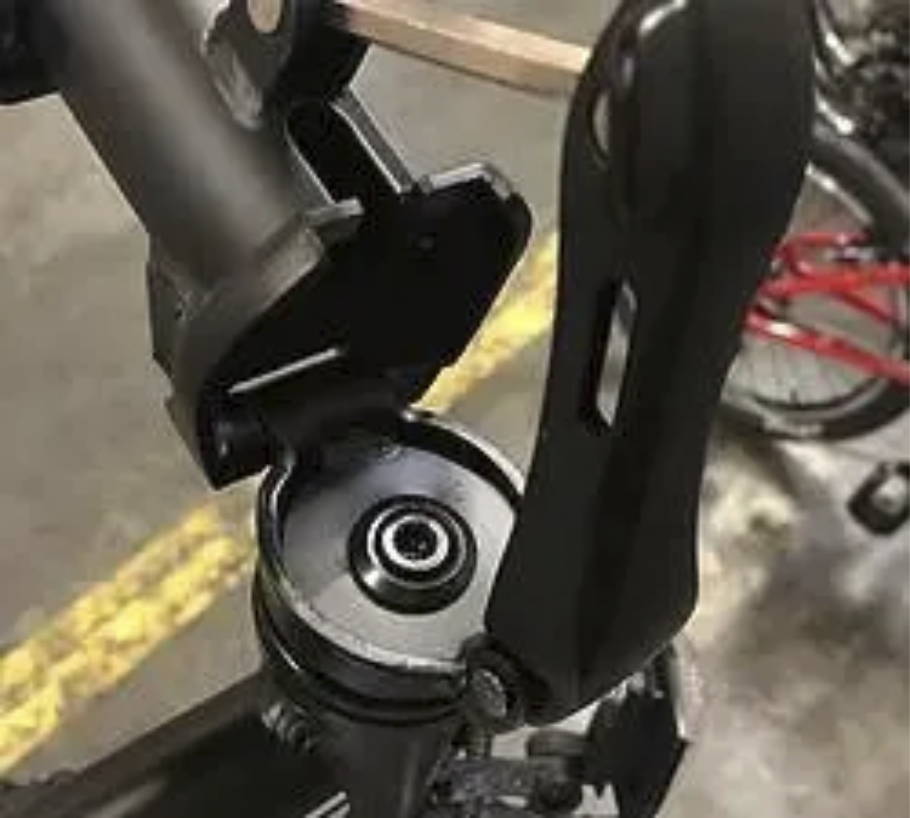 3. Using the 6mm Allen wrench, loosen (by turning left or counterclockwise) the stem bolt located in the center of the stem, under the stem lock lever assembly.
NOTE: Only loosen the bolt.DO NOT COMPLETELY REMOVE.

4. With the stem bolt loosened, slide the stem out. Set aside the old stem and insert the new stem.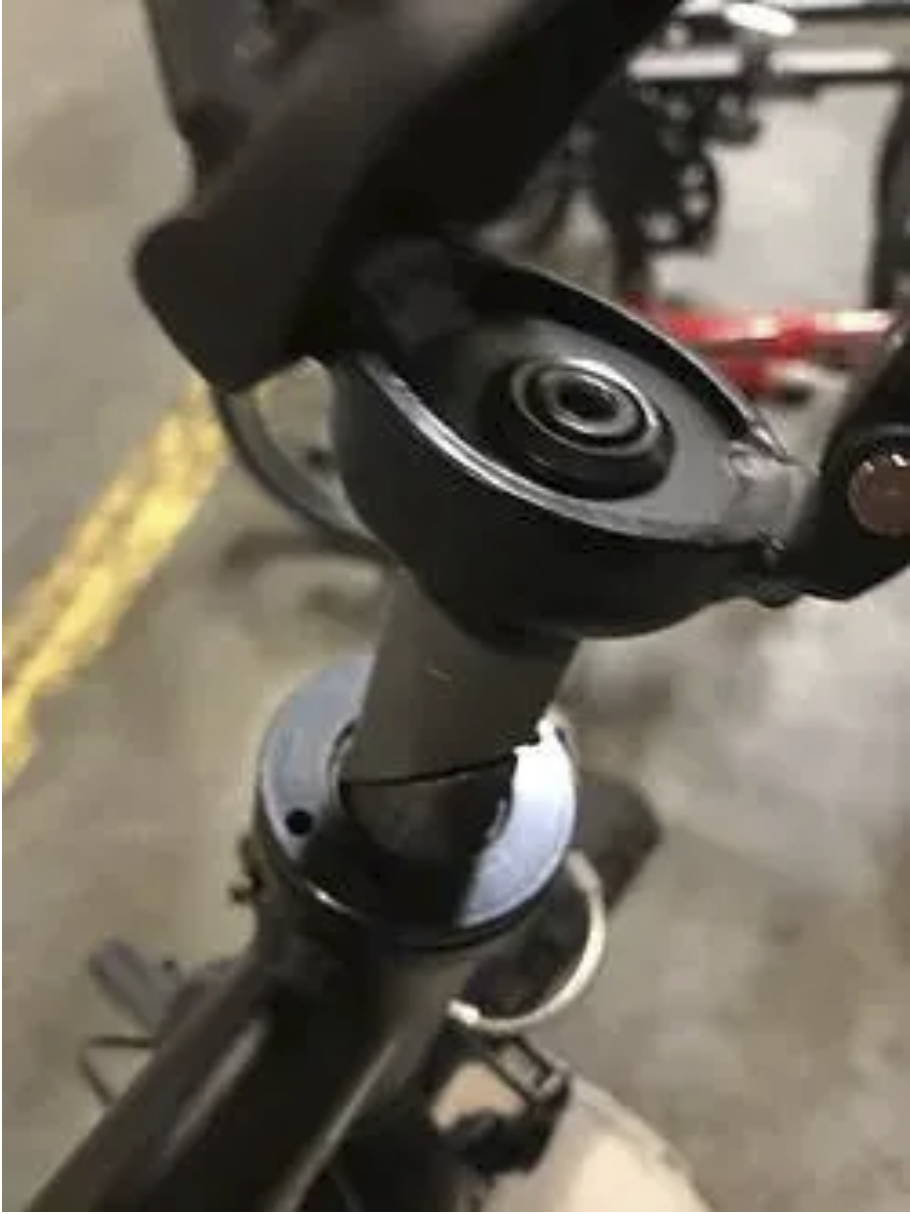 5. With the new stem installed, tighten the stem bolt only until there is slight resistance. DO NOT TIGHTEN COMPLETELY YET.
6. Raise the stem to the unfolded position. Install the upper stem assembly (including the handle bar). Align the handlebar to the wheel. They should be perpendicular to each other.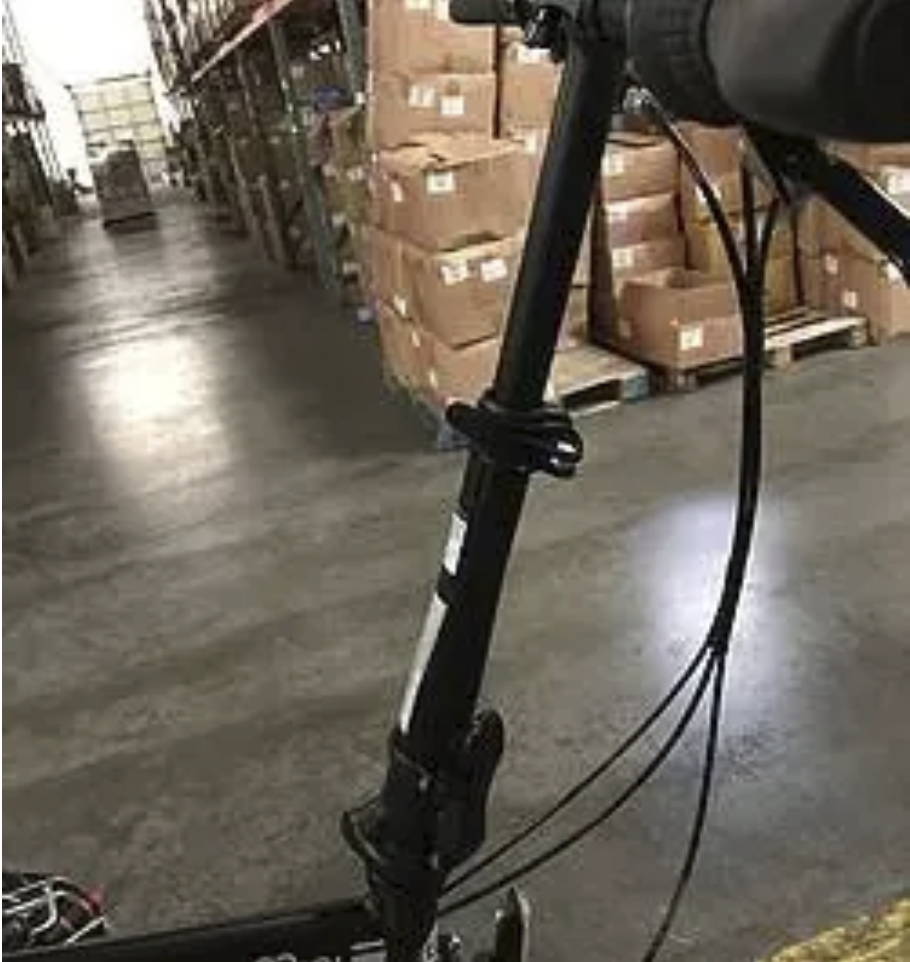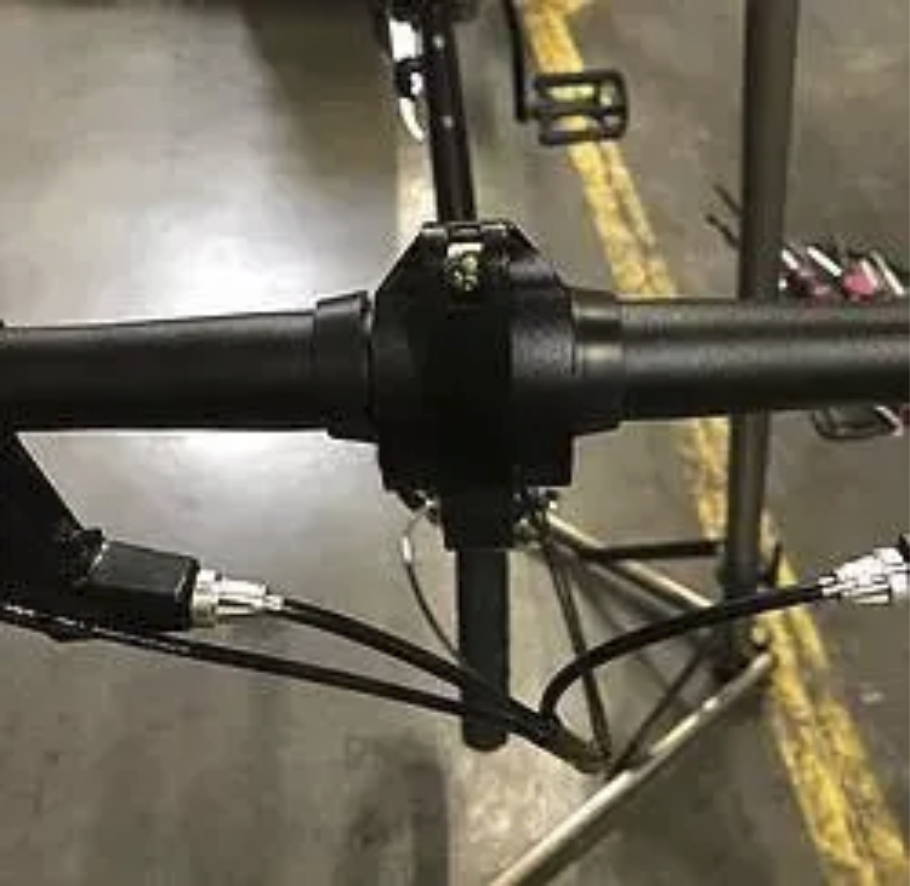 7. With the handlebar and stem aligned, lower the stem again and tighten the stem bolt.
8.Your stem swap is completed. Fold/unfold and lock your stem as per the instructions located in your owner's manual.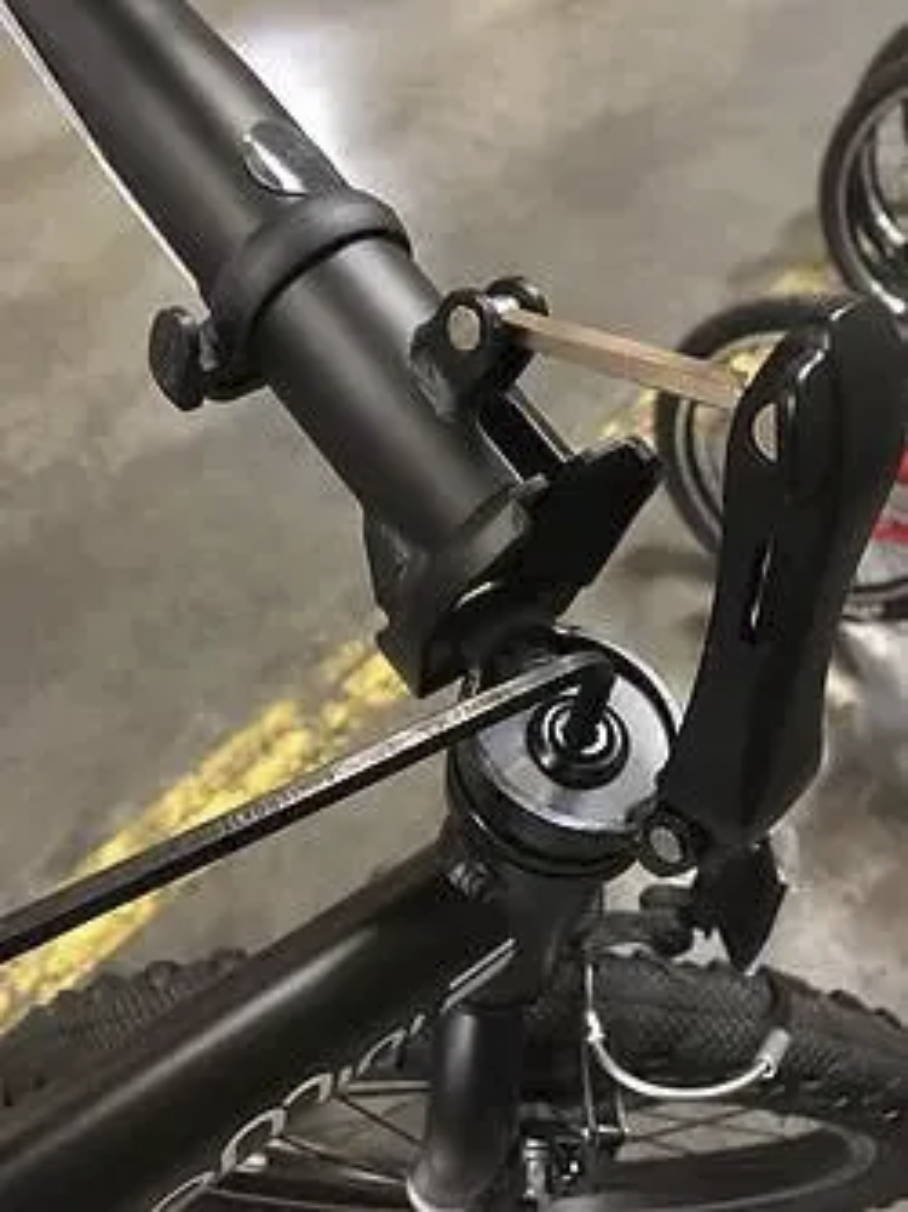 Still need help? Feel free to contact us.